How I coach my dog, from beginner to white water junk and expedition hound.
Blodyn my Welsh Collie enjoys his time canoeing and camping, to the point that he sulks when if he thinks I might have been canoeing without him. This isn't an authoritative guide on how to train a dog to tolerate sitting in a canoe, it is a reflection on how I have been lucky enough to have a dog that is a great adventure companion.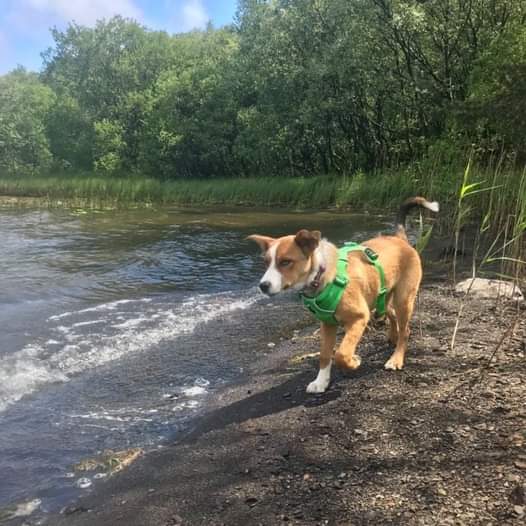 Blodyn came in to my life a week before the first lock down. He came from a North Wales hill farm, the last of the puppies to be homed, a tiny ginger boy who loved cuddles too much to have been a good sheep dog. I took him home and over the next week the reality of the impending lock down sank in. Now I had the challenge of socialising a puppy in a socially distant world, and preparing him for a life living along side an adventure sports coach at a time when all activity had ceased. I had visions of the lock down ending, and the first person who came near me being savaged by a full grown Blodyn Dire Woolf who had been starved of human contact.
So, I spent hours walking along the A5 hoping that traffic would come by so Blodyn had some exposure to the sights and sounds of normal life. I played with Blodyn in and around the Affon Machno outside our house, encouraging him to paddle, swim and explore the river banks. When I had to go to the DIY store, I would take him for walks on the beach. My aim was to spend as much time as possible around signs of human activity and watery places as possible. Above all I aimed to associate rivers and lakes with fun times and adventure. Doggies are hard wired adventure seekers!
Throughout the lock down I would go 'away' for 'trips' with Blodyn. We would sleep in my van, outside the house, for a couple of nights, then the spare room, or a caravan holiday in the garden, then a tent or a hammock. Meal times were at random times, and I tried never to take him on the same walk twice.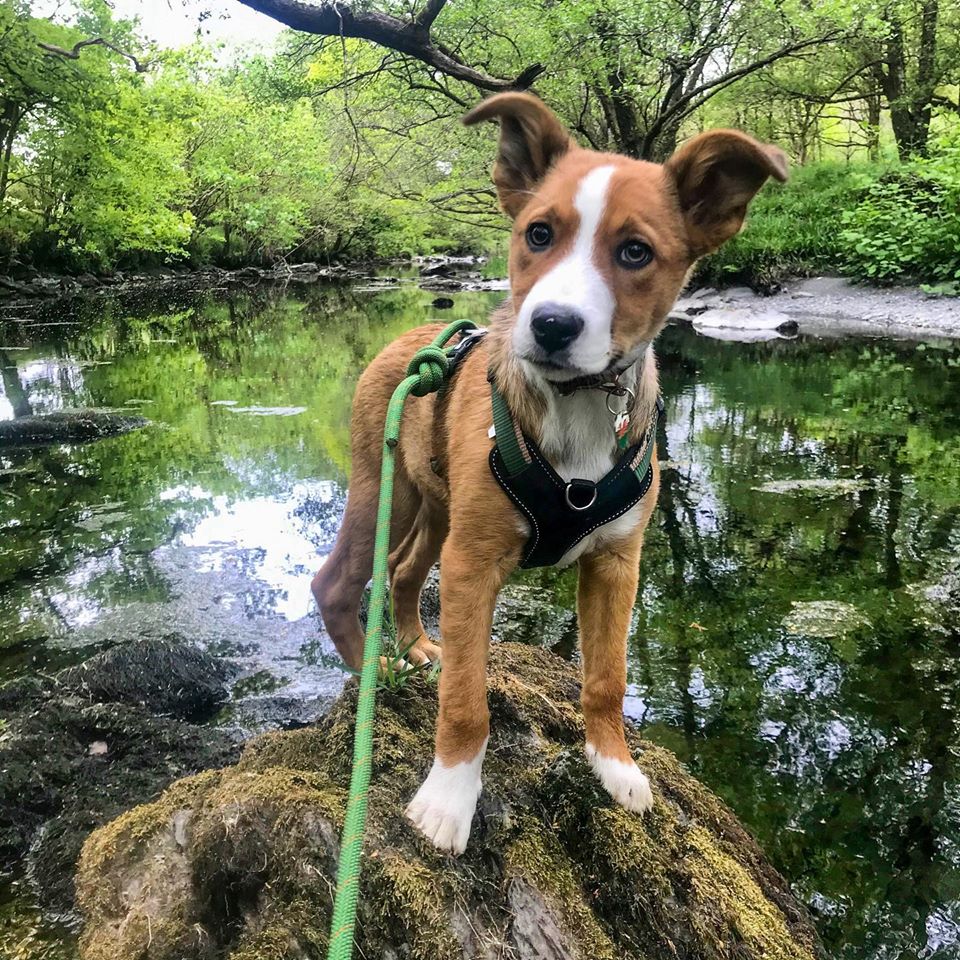 When it became possible to go canoeing in Wales, I took Blodyn to play with Lina, Maya and Billy dog. Blodyn loved playing with Billy around the lake shore and got on Lina's paddle board with Billy and Lina. I think a lot of Billy's confidence round water rubbed off on Blodyn. Even when Blodyn was too nervous to jump in, he would bark enthusiastically, encouraging Billy.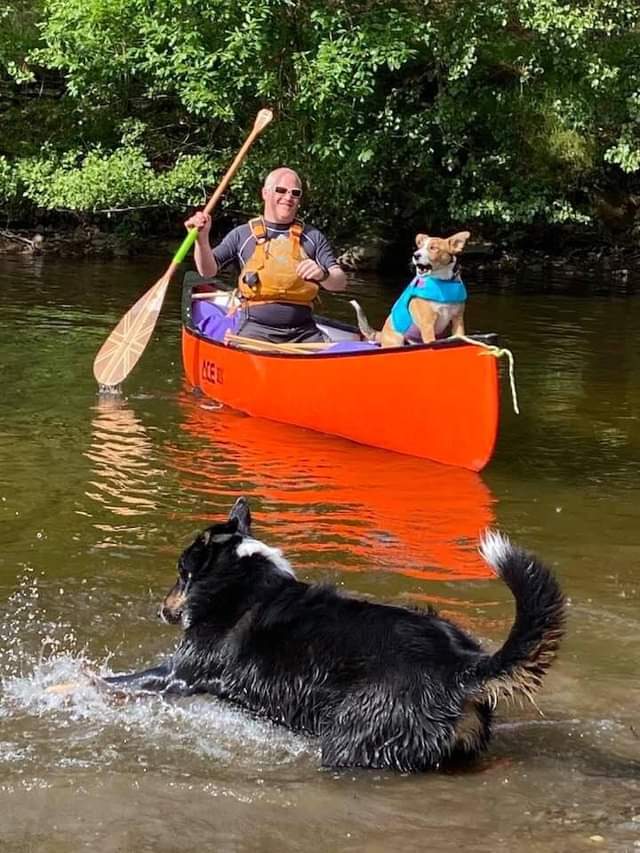 Eventually the moment came... and it was a complete anti climax. When I asked Blodyn to get in my canoe, he simply did so, with no fuss, as if it were the most natural thing in the world. He had no reason not to like canoes, no reason not to trust me. I kept the canoeing sessions short to begin with. Blodyn had a go on a variety of craft, SUP, kayak and canoes. He went canoeing with as many different people as I could find. Over the summer I worked as a freelancer running canoe trips on canals and calm rivers. Blodyn would love every minute standing on the front airbags. I now know where the vikings got the idea for the figure heads on there boats.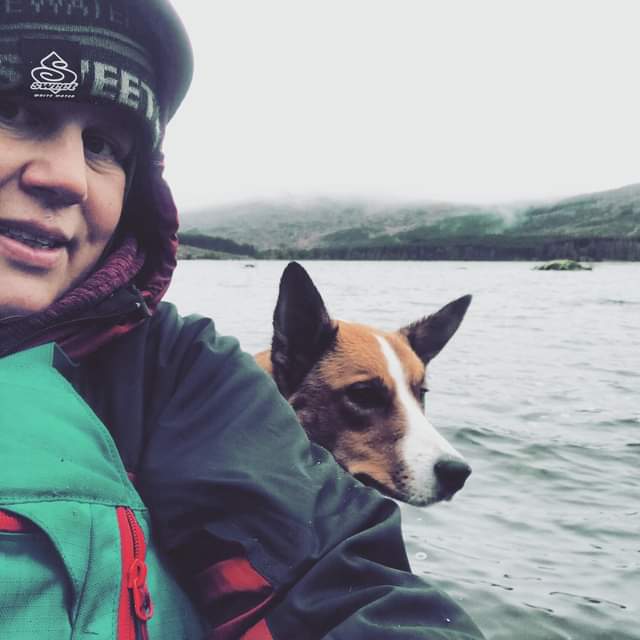 Blodyn came to try white water for the first time at Mile End Mill, he was mesmerised by the movement and sound. He went to his usual position on the front airbag and got a surprise when the waves splashed him. He has since developed his river reading skills; when he sees harder rapids he comes back and sits in front of me. When he sees very big rapids, he jumps over the kneeling thwart and sits behind me! As with training any animal to do anything, educating a dog to be a canoeing companion isn't a quick fix, it is a lifestyle, a world view. It starts long before the dog even puts a paw in a canoe.